Digital Clarity
Digital Marketing specialist uses TextAnywhere for SMS marketing campaigns, ensuring swift response to potential opportunities.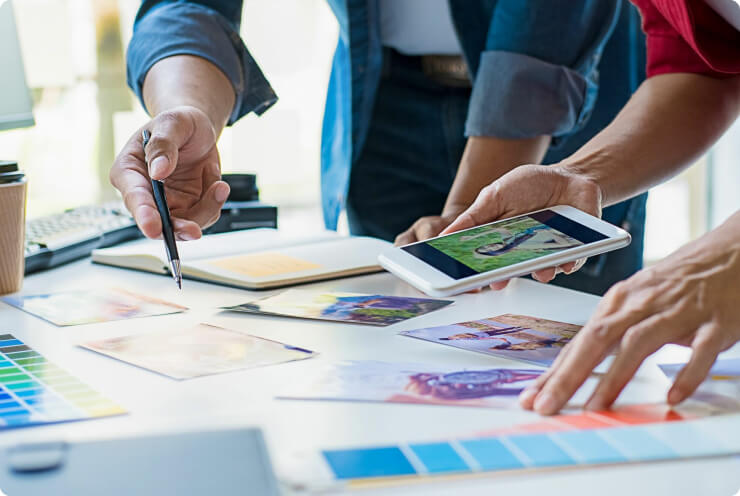 Background
Digital Clarity is a multi-disciplined digital marketing agency specialising in the creation of highly effective online marketing strategies and digital campaigns for clients and agencies across a broad range of vertical markets.
With offices in the UK and USA, Digital Clarity helps SMEs and major brands take full advantage of the growing digital economy by focusing specifically on key areas such as SEO, Social Media and detailed Internet Strategy Planning including Design, Analytics and Mobile Marketing technology.
Multi-disciplined digital marketing agency
Highly effective online marketing
Offices in the UK and USA
"After researching a variety of texting products available on the market we actually tested a few to compare results. TextAnywhere offered us a free trial and were extremely helpful in getting our system setup. There was a personal touch which many of the other suppliers did not offer and we also felt comfortable that the TextAnywhere SMS solution used UK based operators, which was one of our key requirements. I would certainly recommend TextAnywhere as a very useful partner for digital marketing activity."
Reggie James – Managing Director at Digital Clarity
Requirements
Reggie James is the Managing Director at Digital Clarity, "We run many promotional campaigns on behalf of our clients, but one of our most successful has been a programme created for one of our automotive clients. A part of this success lies in the fact that we have built an excellent working relationship with text and SMS specialists TextAnywhere, and have made full use of two of their specialist online text products to great effect – TextCampaign and TextPremium."
Solution
"Each month we use the TextCampaign platform to engage with our clients' customers and inform them of any special deals or offers. An example campaign may be the promotion of an open day at one of the vehicle dealerships. We frequently use a response keyword in the SMS campaign, which is monitored via the online reporting system. This may be as simple as 'Text YES for a call back'. This programme of activity has proved to be timely and has resulted in some really excellent response rates for the client."
Project Successes
"SMS marketing has proven to be highly effective. We started using the short code facility on point-of-sale and offline media, which has allowed us to directly monitor the response and customer engagement from other marketing efforts, as well as re-engage with prospects texting in. The great thing with the TextAnywhere system is that we can react rapidly and make the most of any marketing opportunity that may arise. For example, sending SMS campaigns promoting additional vehicle cover during periods of extreme weather, which has been extremely successful." – Reggie James.
Range of Services
TextAnywhere empower organisations across both the commercial and public sectors to communicate better with text messaging services that enable the sending and receiving of SMS messages, through online and email applications.
They also offer a Developer Toolkit for clients to integrate texting into their own applications, as well as a White Label service for partners who wish to offer TextAnywhere's services as their own, to find out more email us at [email protected].
Start your free trial today
Try our platform; you're only a few clicks away
20 free credits
Full platform access
No commitment or credit card required